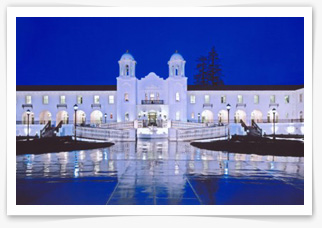 Saratoga Retirement Community
Independent Order of Odd Fellows and Rebekahs
This 37 acre project is nestled in the foothills of the Santa Cruz Mountains. After a long entitlement process the $47M expansion broke ground in March 2003. The project consists of 179 new/remodeled apartments, 38 new cottages, aquatics center and new kitchen/dining facilities. However the gem within this project was the complete remodel and seismic upgrade to the original 1912 Saratoga Manor building. The community can now say "Serving Seniors for 100 Years". The 38 cottages required new roads and infrastructure; parking was accommodated through two new semi-subterranean parking levels under the new apartment buildings. The new kitchen and dining spaces were created from some existing floor space within the main building and an expansion in building footage.
Intelisyn provided construction monitoring services for the project with multiple site visits and reports each month. The reports consisted of trade progress, schedule adherence, change management, contingency evaluations, budget/cash flow projections and design modifications. Consulting on contract issues was also included for the Owner.
In 2005, the historic 1912 Saratoga Manor building was presented with the Gold Nugget Award for Best Adaptive Re-Use Project. The oldest and largest program of its kind, Gold Nugget Awards honor creative achievements in architectural design and land-use planning for residential, commercial and industrial projects.